The Ironbuilt 16 page brochure is available for download, offering many excellent photos of industrial, commercial, agricultural and residential applications. Illustrations and descriptions of the major components that compromise a typical metal building can be found in the "Structure" section of the brochure. Ironbuilt has a photo library with thousands of additional application photos if you need a specific picture for your customer.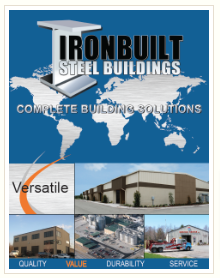 The Ironbuilt Steel Buildings color selector tool allows you to test different color combinations for your sheeting and trim. Physical samples are also available upon request through your Ironbuilt dealer, contractor or representative.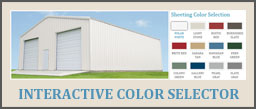 Learn about the components and features in an Ironbuilt Building.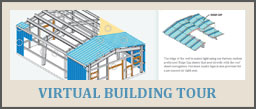 What's Your Florida Wind Load?
Use the International Building Code Florida state wind map to help determine your wind load.