Government Pre-engineered Steel Buildings
Ironbuilt is an industry leader in providing pre-engineered steel buildings for small, medium and large government projects for many diverse uses. We have supplied and completed many federal, state, county and city steel building jobs and always meet the time requirements set forth in your bid. Ironbuilt steel buildings meet the toughest PEMB (Pre-Engineered Metal Building) specifications including those with GSA contract or US Army Corp of Engineers steel building requirements. 
Government agencies
 have confidence in our ability to meet precise specifications within the required delivery schedule.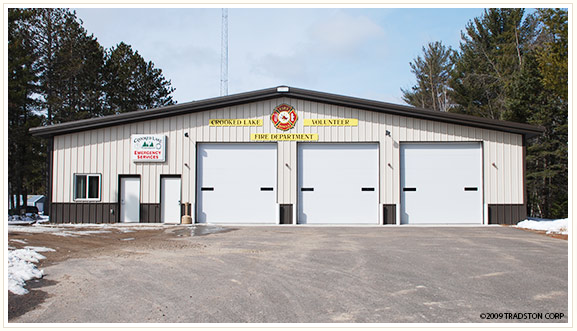 Government & Military Buildings Gallery

Municipal Metal Building Construction, LEED Certification
Ironbuilt manufactures metal buildings for any application including government truck garages, fire stations, housing, waste and water treatment facilities, schools, hospitals, post office buildings, bus terminals, transit buildings, park facilities, warehouses, housing, equipment storage and commercial buildings.  We can supply qualified licensed and insured erectors that will guarantee that your building will be installed properly and meet municipal, military, GSA contract and Davis-Bacon Act requirements. Ironbuilt can meet your custom specifications including special order components such as insulated panels, stucco embossed panels, standing seam roof panel, fiberglass reinforced plastic panels, galvanized I-beams, special paint on beams and secondary framing, valley gutters, crane rails, cranes, mezzanines, stairs, and bi-fold doors.  If your project calls for a LEED certification, we can supply Energy Star rated roof and wall panels and insulation systems earning valuable LEED points.
Ironbuilt's Proven Record Of Reliability: Federal, State, Military And Government Customers
Ironbuilt's experience with successfully bidding and completing pre-engineered 
government steel building projects
 has positioned us at the forefront of companies able to bid your project with the confidence that we can deliver and perform as required in your specification. We know how to coordinate and expedite the processes that must be completed on time in order to fit the often tight schedules of government bids. Ironbuilt's experience with working with the erectors and contractors of all types in the field will allow you to leave large portions of your project coordination to us. Ironbuilt's project managers are highly accessible to you by mobile phone, office phone, email, and fax or in person when necessary from the initial bid to completion of your project.
Ironbuilt Government Metal Building Advantages
Call Ironbuilt today at 1-800-805-0084 for more information about our versatile building systems and pricing for your next government steel building project.