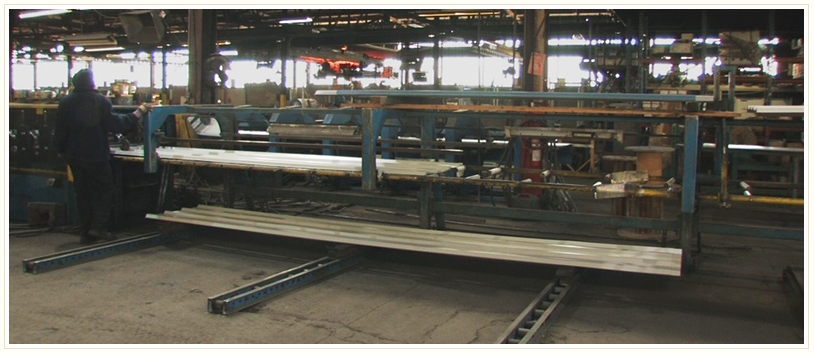 METAL BUILDINGS BY IRONBUILT STEEL BUILDINGS CORP.
Ironbuilt steel buildings are manufactured with an emphasis on strength and consistent quality. The strictest standards and inspections are adhered to at every stage of production including engineering, detailing and drafting, fabrication and shipping. Our buildings are manufactured 100% in USA plants using state of the art technology with complete in-house fabrication of every component as nothing is outsourced.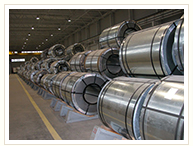 Only the best quality USA made commercial grade steel is used in Ironbuilt Steel Buildings. The steel plate, bar and coil stock used in our buildings is made from only USA sourced ore and purchased directly by the manufacturers from the US Steel mills. Every Ironbuilt building conforms to the Buy American Act provisions and complete material origin mill certification and USA source documentation is available should your bid or project require it. We can also certify the exact recycled content of the steel in your building if required for LEED or green building projects. Ironbuilt buildings do not contain foreign steel as it is prone to inconsistent quality and tensile strength.
Metal Building Manufacturers IAS AC472 Certification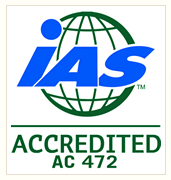 Ironbuilt steel buildings are manufactured only in facilities that are IAS certified. To obtain this certification, the plants must pass a comprehensive inspection program designed for manufacturers of steel building systems. It consists of an independent third party evaluation of the manufacturing of structural members and cold formed components requiring welding, manufacturing of cold formed components that do not require welding and the engineering design required for steel buildings. Gaining the IAS AC472 certification for metal building systems represents the highest standard for quality in manufacturing in the industry.
The AISC-MB metal building certification program which was previously responsible for inspecting and evaluating steel building manufacturing plants has been replaced by the IAS certification program. Government agencies, engineers, architects and most corporate managers today require IAS AC472 metal building certification to qualify as a vendor.
Click here to see some of the other factory certifications and product approvals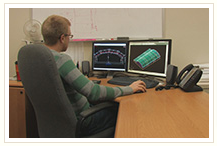 The engineers that design our steel buildings are located in-house right at the factory. We do not outsource any of the engineering, detailing or drafting functions to India or China unlike other metal building companies. Specialized CAD design software is used to produce your permit and construction drawings which are then stamped by a registered engineer in all 50 states and Canada. Every building is designed to meet the snow, wind and seismic loadings required for your local US metal building code. The engineers utilize CAM software to generate production data for your building that is fed directly to the manufacturing plant guaranteeing accuracy. While the foundation drawings are not done by the factory, we can refer you to the very affordable outside foundation engineering firm that most of the dealers use.
Centralized Manufacturing
Each Ironbuilt prefabricated steel building is engineered, manufactured and shipped from one central location. This avoids shortages often encountered in buildings sold by brokers that are shipped from different component plants. Manufacturing everything at one site also eliminates miscommunication between engineering and production guaranteeing consistent quality of the structural framing and components so that they always line up for a tight fitting building. Ironbuilt saves you money on construction because costly field corrections, repairs and delays are avoided.
STEEL BUILDING FRAMING AND COMPONENTS
Structural Primary Framing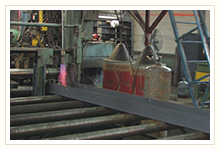 State of the art technology is combined with highly skilled production technicians in the factory to guarantee Ironbuilt's excellent quality in the structural primary framing. Every factory welder has AWS certification and undergoes continuous training in the latest weld technology. The structural mainframes consisting of the I-beam columns and roof rafter I-beam sections are manufactured using an advanced submerged arc welding system on the PHI production line. This computerized automated welding process completely submerges the weld zone under a blanket of flux producing the most complete weld penetration with a consistent fillet weld bead on the I-beam frames. Ironbuilt 
steel frame buildings
 are manufactured from simple standard designs to the most complex projects and cover the full range on the MBMA scale from 1-10.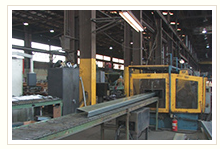 CNC (computer controlled machinery) technology is used in the factory that allows computers to change settings in the machinery including moving the roll form stations for producing different size girts and purlins. CAD-CAM data is fed directly from engineering to the production equipment which controls positioning and punching of holes in the secondary framing members. This CNC automation allows for extreme precision and a significant reduction in labor and lower costs for the customer.  The girts and purlins come standard with a hot dip galvanized coating which offers superior rust protection. Other standard coatings including red oxide primer and special custom coatings including epoxy or acrylic paint are also available if your project specifications require them.
Sheeting and Complete Trim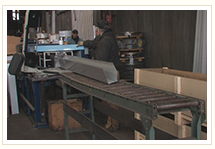 All the PBR wall and roof sheeting and trim is manufactured in the same plant as the framing and not outsourced. In every Ironbuilt building each type of trim is made using its own individual precision roll former for each distinct trim shape (rake, base, corner, eave, jamb, gutters, downspouts etc). Most metal building manufacturers use manual brake presses to bend their trim which often produces inconsistent quality. Others purchase their trim from outside metal building component suppliers which end up increasing the cost to the customer. Complete in-house fabrication at the factory and rigid inspection procedures help Ironbuilt to offer the finest quality trim along with the most competitively priced building.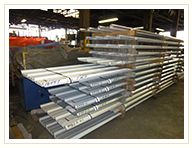 At Ironbuilt, we want you to have a trouble free delivery and always make an extra effort to accommodate your site conditions and schedule. Every building is shipped with a complete shippers list identifying each component or bundle in your shipment. The bundles are individually marked with your name and order number so you can easily take an inventory as each truck is unloaded. To guarantee a damage free delivery, all the trim is carefully wrapped and placed inside a heavy duty trim box. Every employee in our shipping department is professional and courteous and understands your importance as our customer. If your job site is inaccessible by standard semi-trucks due to weather or road conditions, please give them advance notice so we can help find the best solution.
The ultimate proof of the quality of an Ironbuilt steel building is in how well they go together at the job site. Many of our thousands of satisfied customers have erected their own buildings; check out the 
customer testimonials and videos
 and listen to what some of them have to say.
Manufacturing Plant Certifications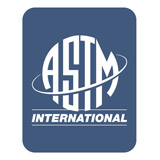 ASTM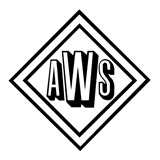 American Welding Society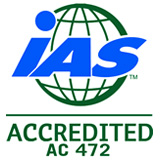 IAS-472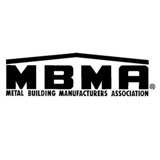 MBMA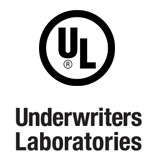 UL 90 Certification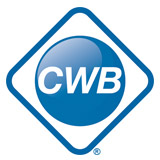 Canadian Welding Bureau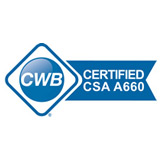 CWB-A660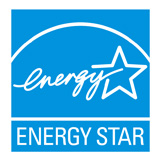 Energy Star Colors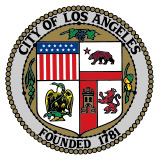 City Of Los Angeles Approved Fabricator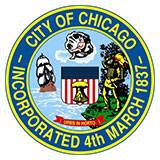 City Of Chicago Approved Fabricator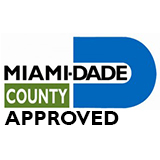 Miami-Dade Product Approval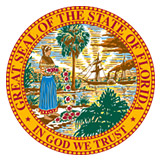 State Of Florida Wind Code Product Approval
Clark County Approved Fabricator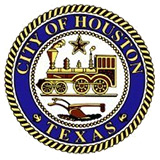 City Of Chicago Approved Fabricator