Aircraft Hangar Steel Buildings And Metal Building Airplane Hangars
Steel 
aircraft hangars
 and 
metal airplane hangar buildings
 by Ironbuilt Steel Buildings provide you with the most durable and maintenance free option to store your private airplanes, helicopters and commercial aircraft. Our metal airplane hangars offer the most cost effective solution for aircraft storage as they can easily be customized for specific door systems, alternate uses and the exterior appearance of your choice. Ironbuilt airplane storage buildings open interior design can span up to 200′ wide without interior columns and unlimited lengths. 
Pre-engineered metal building
 hangars bring savings of up to 50% off building prices for conventional wood or masonry construction.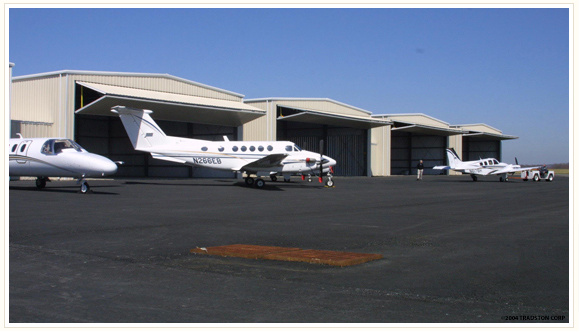 Ironbuilt Metal Airplane Hangar Gallery

Steel Hangars, Custom Airplane Door Systems
Steel Hangars require more complex engineering than a general storage building because they require very heavy doors and span larger widths. Ironbuilt offers a wide selection of hangar doors including bi-fold, hydraulic lift, stackable and bi-parting sliding doors that can be integrated into the design of the building. We will custom manufacture a door header beam with the necessary attachment plates so your assembly in the field is quick and free of complications. For larger commercial aircraft, special tail doors can be designed into the gable end to allow the tallest aircraft into your airplane repair facility.
At Ironbuilt we are committed to providing you with the most attractive, highest quality and maintenance free building possible. We use only the best commercial grade steel guaranteeing the most structurally sound steel hangar buildings on the market. Every Ironbuilt metal building includes approved Energy Star® color coatings with a 40 year warranty on your wall panels. Ironbuilt offers a 25 year warranty on Galvalume® roof sheeting and a lifetime warranty on our steel fasteners. Energy efficient insulation packages that cut costs are available and easily installed in your building's roof and walls. Several different custom exteriors such as stucco, glass and brick veneer can be easily integrated into your building to enhance the appearance.
Ironbuilt pre-engineered steel airplane hangars are completely prefabricated and save you thousands on construction time and labor. All the components are welded at the factory and come pre-punched and predrilled with easy to follow manuals and detailed blueprints for a fast trouble free construction. If you require complete turnkey construction of your project, our contractor services department can handle it or send a field construction consultant anywhere in the world to assist the contractor you hire locally.
With Ironbuilt Steel Buildings you not only get the best quality steel building but save up to 50% when compared with conventional airplane hangar construction. Our full customer service support team is dedicated to providing you, our valued customer, with immediate technical assistance during the construction process as our top priority is customer satisfaction. Our focus on quality and engineering a durable product mean your Ironbuilt Steel Buildings airplane hangar will perform reliably for many years.
Ironbuilt Aircraft Hangar Advantages
Call Ironbuilt today at 1-800-805-0084 so that we can help you get your aviation steel building plan off the ground!