METAL BUILDINGS KITS, COMMERCIAL METAL BUILDING SYSTEMS BY IRONBUILT™
Ironbuilt Steel Buildings provides pre-engineered metal building solutions for virtually any industrial, commercial, agricultural or residential application. Whether you require Industrial buildings with complex features involving cranes, mezzanines and multi-hip roof transitions or a personal garage and workshop building, our design team can meet your needs. The Ironbuilt manufacturing facility has complete in house design capability including structural engineering, detailing and estimating departments. Our 38 years of design and construction experience combined with outstanding customer service have produced a reputation for reliability in the metal buildings industry.
At Ironbuilt we value our customers and are determined to consistently provide attention to detail and prompt customer service. Every customer building inquiry is responded to immediately by our professional project designers who are experienced and well trained about the latest industry innovations. They will review your project's parameters with you, make cost saving recommendations based on the most efficient design and contact you with a steel building price the same day. Take a look on our metal building packages page for some of the standard steel metal buildings models that qualify for a faster delivery schedule or call 1-800-805-0084 for an immediate metal building price quote.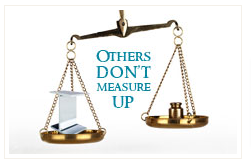 See the benefits of an Ironbuilt prefabricated metal building over the other companies. We offer superior quality materials and design features.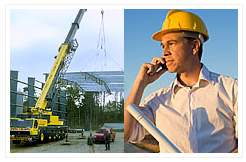 The most affordable woodworking shop, hobby workshop and backyard workshop buildings.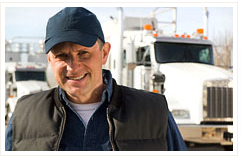 Light manufacturing, paint booths, pump shelters, water filtration, any custom Industrial buildings and can ship in two weeks.

Pre-Engineered Steel Buildings for Commercial and Industrial Projects
Ironbuilt pre-engineered steel building systems are designed to be versatile and offer the most cost effective building solutions to keep you within your budget. The ability to span extremely large widths of over 200' without interior posts allow Ironbuilt steel frame buildings to economically accommodate any industrial or commercial use. The project designer and factory engineers can easily incorporate steel mezzanines, industrial cranes and customized facades into the design of your building. This design flexibility combined with superior engineering and using only the finest quality US structural steel can save you up to 50% when measured against conventional construction.
Dedicated Customer Support backed by Industry Best Warranties
Every steel building system shipped from Ironbuilt is furnished with complete building construction drawings stamped and certified by a registered engineer in your state. While many companies design to the bare minimum, the factory engineers often exceed the building code requirements while providing the most economical design. Our long history of providing the strongest most reliable buildings, coupled with talented design services for the most complex projects is supported by our industry high repeat customer rates.  Our excellent reputation has been achieved by always putting customer satisfaction first and providing support services the other companies won't offer. Watch our video testimonials and see how our customers are treated as part of our family.
By using durable coatings and strict quality controls to prevent defects, our buildings are manufactured to be maintenance free so you can concentrate on your business and not costly repairs and upkeep. The 40 year warranty on the silicon polyester baked on enamel paint, lifetime warranty on the stainless steel fasteners and 25 year warranty on the roof make Ironbuilt the most reliable steel buildings. All our buildings are manufactured only in IAS certified plants, the gold standard for excellence and defect free products in the industry.
Ironbuilt steel buildings are manufactured and shipped direct from 5 strategically located plants in the United States for optimum efficiency.  The entire prefabricated building kit is centrally manufactured and engineered at one location and shipped from that same respective plant. This is the only way to guarantee that every component is fabricated with precision, producing the finest quality building.
Prefab Metal Buildings, Arenas, Garages, Barns Shipped Worldwide
In addition to the United States and Canada, Ironbuilt delivers prefabricated steel buildings worldwide including Europe, Africa, Central and South America, the Caribbean and Asia. We have an experienced export department that can arrange delivery to any port and if desired, inland transportation to even the most remote jobsite. If your export project requires construction assistance present at the site, in most cases Ironbuilt's contractor services department can arrange for a technical field consultant or if mandated  a complete crew as well.
Whatever the application your building is needed for including commercial steel buildings, covered indoor riding arenas, metal barns, warehouses, shops, agricultural buildings, prefab garages or steel building kits, Ironbuilt delivers the most dependable pre-engineered buildings at the most competitive prices. Every building is manufactured with the highest quality materials and designed exactly to our customer's specifications.
Call toll free 1-800-805-0084 for immediate assistance or request a free online price quote and see why customers prefer the benefits of the Ironbuilt Advantage for their building projects.
Our Corporate Customers Rely On Us
Always on time and on budget

And listen to what our customers say about Ironbuilt Steel Buildings:
Everyone at your Company was very helpful. The head of the shipping department at your Factory accommodated our schedule and the engineering department got me my plans right away and answered my questions. I use the building for agricultural storage. Many buildings in my area collapsed this winter, except my Ironbuilt building. The building went together perfectly; 3 grandfathers erected it, 67, 68, and 79 years old, with help from a laborer from my company!
Gil Vasseur, Enfield, Connecticut
I had some delays before I could start my construction and my building sat on the site and was buried under mud for two years before it was put up. We pressure-washed it off and it looked brand new. I couldn't believe it!
Walter, Castaic, California
I took a trip to the factory and they gave me an education about the buildings. We built a showpiece basketball camp facility.
Camp Bei Kyta, Livingston Manor, New York