Industrial and Residential Metal Buildings in California
Ironbuilt is consistently chosen for the strength and quality of our steel buildings in California along with the best prices and customer service. Our flexible design allows for our prefab metal building kits to be used for any industrial, commercial or residential use. The diverse makeup of California with mountains, coast and desert make for a range of snow and wind loads to contend with along with heavy seismic loads throughout the state. Ironbuilt supplies stamped engineer drawings and calculations necessary to obtain a permit which can be a daunting task in many building departments. Our buildings are great for the do-it-yourselfer who wants to build a new garage or 
DIY workshop metal building
. If you don't have the time or expertise we can always provide the construction services for your project. Whatever you chose you will be able to consult with your project manager 24/7 throughout the building process.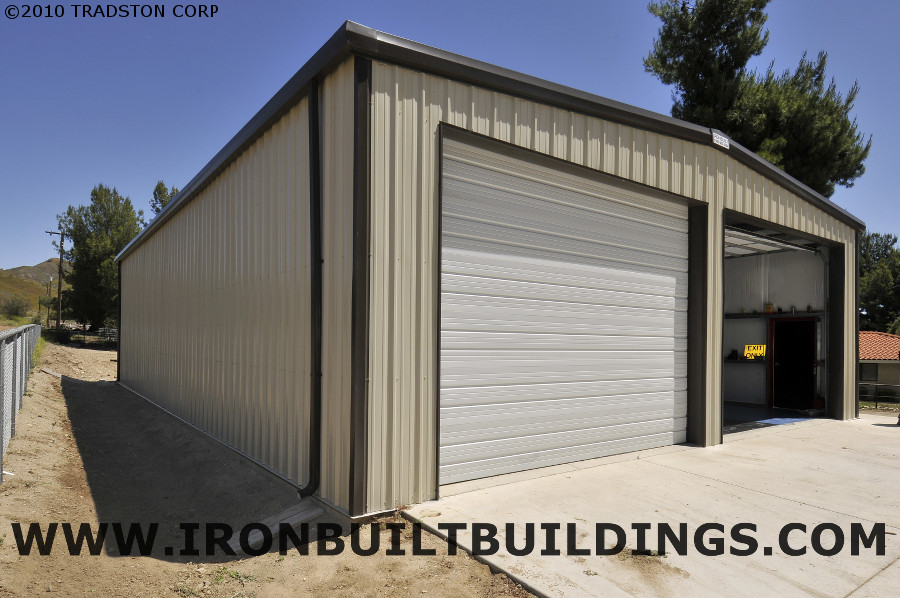 Walter's metal garage building in Castaic, CA was covered in the mud for two years while he waited to build, he pulled it out, pressure washed it and was amazed that there was no rust or damage.
Businesses and government agencies of every size in California have chosen Ironbuilt to supply and in many cases construct a steel building. We understand that you need to spend your time running your company so we take as much of the work out of the building process for you. A dedicated project manager will be assigned to design and price your building offering valuable advice based on decades of experience.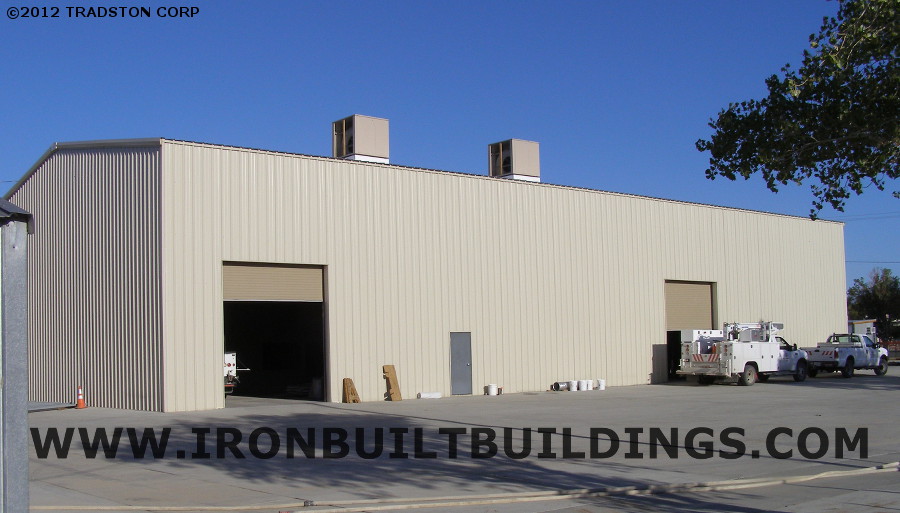 WHY BUY FROM IRONBUILT® IN CALIFORNIA?
Ironbuilt has provided steel buildings for many state and government agencies in California such as the L.A. DWP, Coachella Valley Water District and the Sequoia Zoo. We are trusted by these agencies because of our track record completing similar projects on time and under budget. Ironbuilt has plenty of experience providing essential facilities such as fire stations and first response centers that require considerable safety measures to be incorporated into the design.
Whatever you need the building for, call Ironbuilt today at 1-800-805-0084 for more pricing and information.