Basketball and Hockey Arena Metal Building
Camp Equinunk
Equinunk, Pennsylvania
Camps Equinunk and Blueridge are located in Northeast Pennsylvania, nestled in the Pocono Mountains. They provide a host of activities for campers such including art, swimming, gymnastics, baseball, roller hockey and basketball. Several years ago Camp Equinunk, the boy's camp, began planning for a new recreational steel building to cover a roller hockey rink and basketball courts.
Since the entire camp and buildings are in immaculate condition and are extremely well-constructed. The camp director wanted the same quality for their planned Hockey "E-Rena" building. The camps chose Ironbuilt for the project because we provided the best prices for the arena steel building along with superior quality and technical support.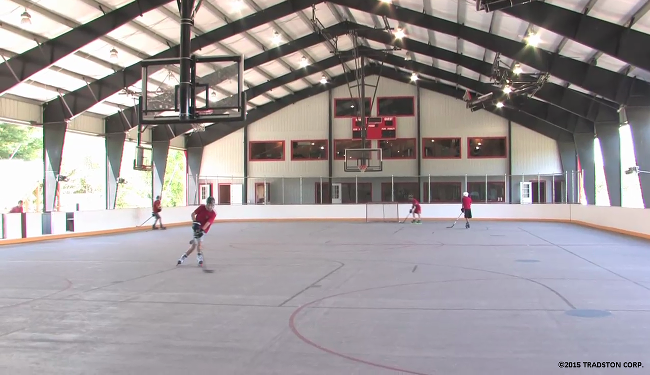 Their "E-rena" building is extremely versatile, it's more than just for hockey as inside there are numerous custom retractable basketball goals and it's also used as a prefab basketball building. The walls are partially enclosed for cross-ventilation and to allow for natural lighting. Also incorporated into the design are a two story fitness center and a dining area with large viewing windows overlooking the playing area.  The building has been a real asset on rainy days as it allow for activities to go un-interrupted despite the weather.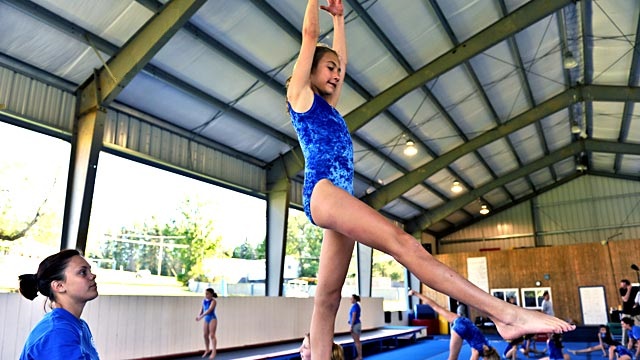 Recently Blueridge, the girl's camp used Ironbuilt again for an addition to the gymnastics steel building.  It has partially open walls to take advantage of the summer breezes with a special curtain system to enclose the facility during driving rains. The director of the camps highly recommends Ironbuilt for our quality and craftsmanship and superb customer service.