Golf Cart Steel Building in Florida
SeaGate Country Club
Delray Beach, FL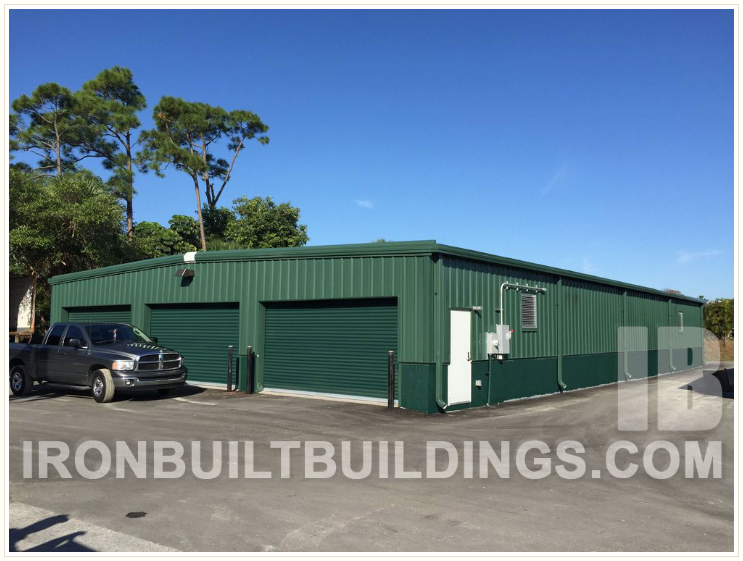 Palm Beach County Florida
 is home to some of the most beautiful golf courses, communities and vacation destinations in the world.  The SeaGate Country Club is a premier country club community featuring a world class golf course, great tennis and a private beach club. They are located in Delray Beach, FL and in 2016 the country club decided to construct a steel building golf cart barn. They wanted one company that could pour the concrete and perform the labor to erect the metal building.
The Seagate Construction Group was the Florida general contractor for the "golf cart barn" project. They chose Ironbuilt to supply the golf cart storage building and had it constructed through its contractor services department Ironline Buildings Corp. of Boca Raton, FL. The job was performed flawlessly and Ironbuilt also provided an approved contractor for the concrete work, all of which were exceptionally managed by the SeaGate Construction Group.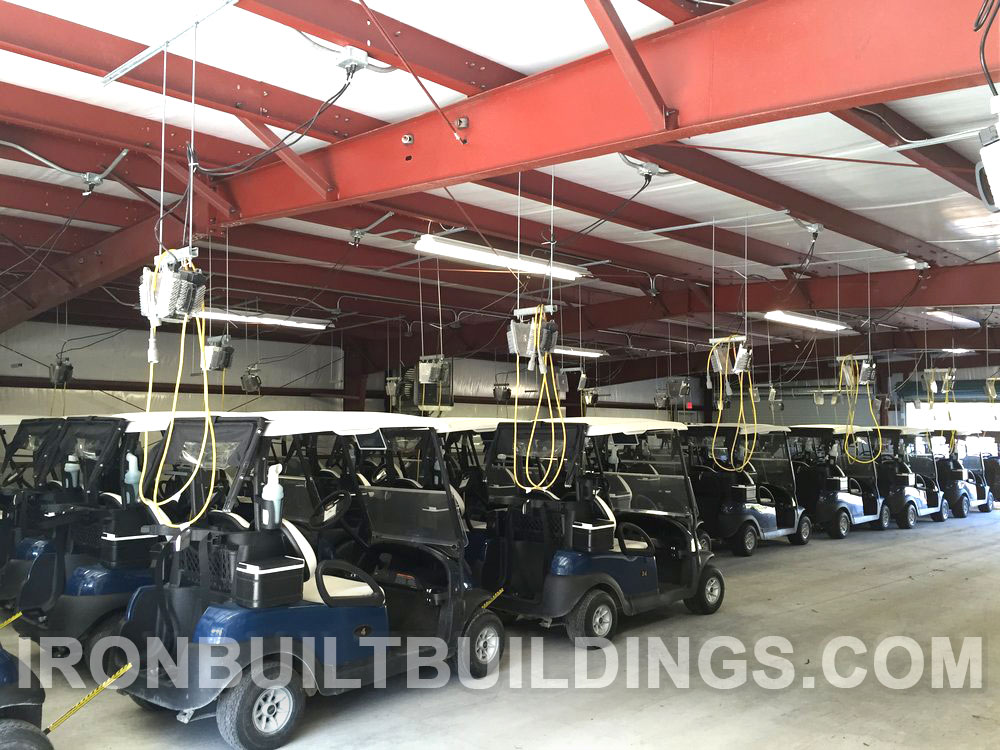 The golf cart storage steel building is 50' x 95'with a 4' concrete block wall around the perimeter to protect the walls from damage. The recreational steel building was designed to meet the Florida Hurricane Approval code including all the mandoors and rollup garage doors. It is insulated and has a state of the art exhaust system to help keep the interior ventilated. The building features a well-designed electrical system with charging stations that are elevated to allow free flow of the golf carts on the floor. Three large hurricane rated garage doors were installed on each end along with walkdoors on each side of the building. Ironbuilt is proud to have partnered with Seagate Construction on this project.